Lay Flat pages are a great way to showcase your images, using 2 page photos/spreads. These options also allow the book to lay completely flat on a surface for easy viewing, and you won't have to worry about part of your pages being lost in the gutter of the book.
Our Classic Custom books are one of our most popular products, and during the checkout process, the Lay-Flat option is selected by default for eligible books.
The most important thing to note here though, is that there is a small gap in the binding for this book even with Lay-Flat selected. This means that you'll want to ensure that there are no important details such as faces or text directly in the middle of the pages.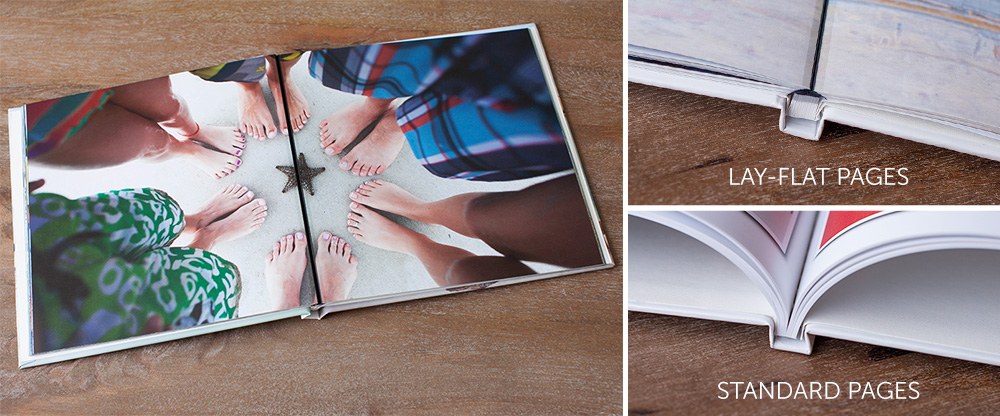 The Seamless Lay-Flat option is a different bookstyle which can be selected when starting the project, or at any time in the creation process. This bookstyle is priced a bit differently however you can certainly see and feel the difference.
Seamless Lay-Flat books are bound in such a way that there is no seam at all in the middle, so no part of the image is lost and photos will flow seamlessly across your pages.
This bookstyle also features thicker pages than our Classic Custom books, using 193 gsm coated text paper, two of which are glued together to form each page. Classic Custom books, by comparison, use 100-lb glossy text stock (140 gsm) for standard pages, and 65-lb matte cover stock for Lay-Flat pages.