Before ordering a project, it's always a good idea to check your work. One of the best ways to do so is to use Preview mode.
You can click on the

button above and to the right of the project.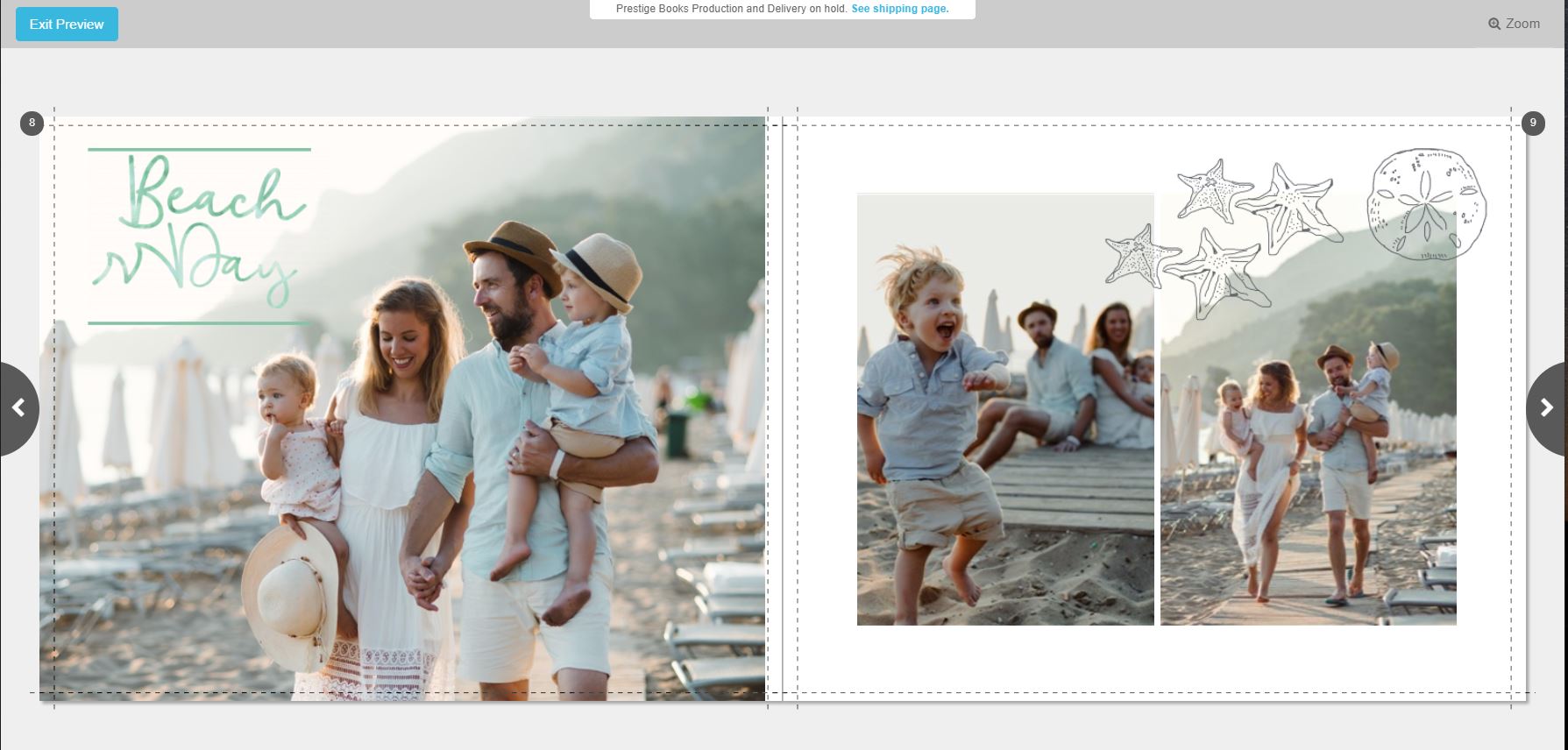 You can click on the Zoom option in the upper right of the Preview screen and then select the zoom amount and use the scroll bars at the right side and bottom to move around the preview window. When you are done with the Zoom, simply click the Zoom option again and click the option to "Fit" the screen.
You can use the arrows at the edges of the pages to page through your book one page at a time.
At the top left, you will see the button that allows you to Exit.

Once the preview has been reviewed and all looks correct, you can exit the preview and select the option to Order your project.