To save a copy of your project, you can simply click on it from the My Projects page and select "Save as copy" from the menu.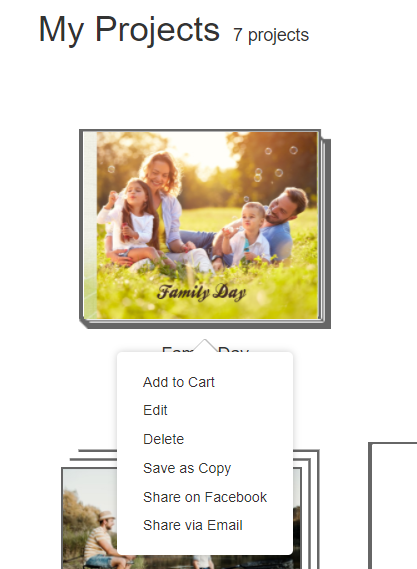 Alternatively:
Click on your project in the "My Projects" page and click on Edit to open it.
Click the 3 stacked dots in the upper left of the program window and and select "Save a Copy...".
Enter a name for the copy you're saving. The default is to add the word "Copy" after your project name, but you can type any name into the naming box.

Your copy will now be saved on your My Projects page while you will stay in the original file. The most recent copied version will show at the top of your My Projects page.