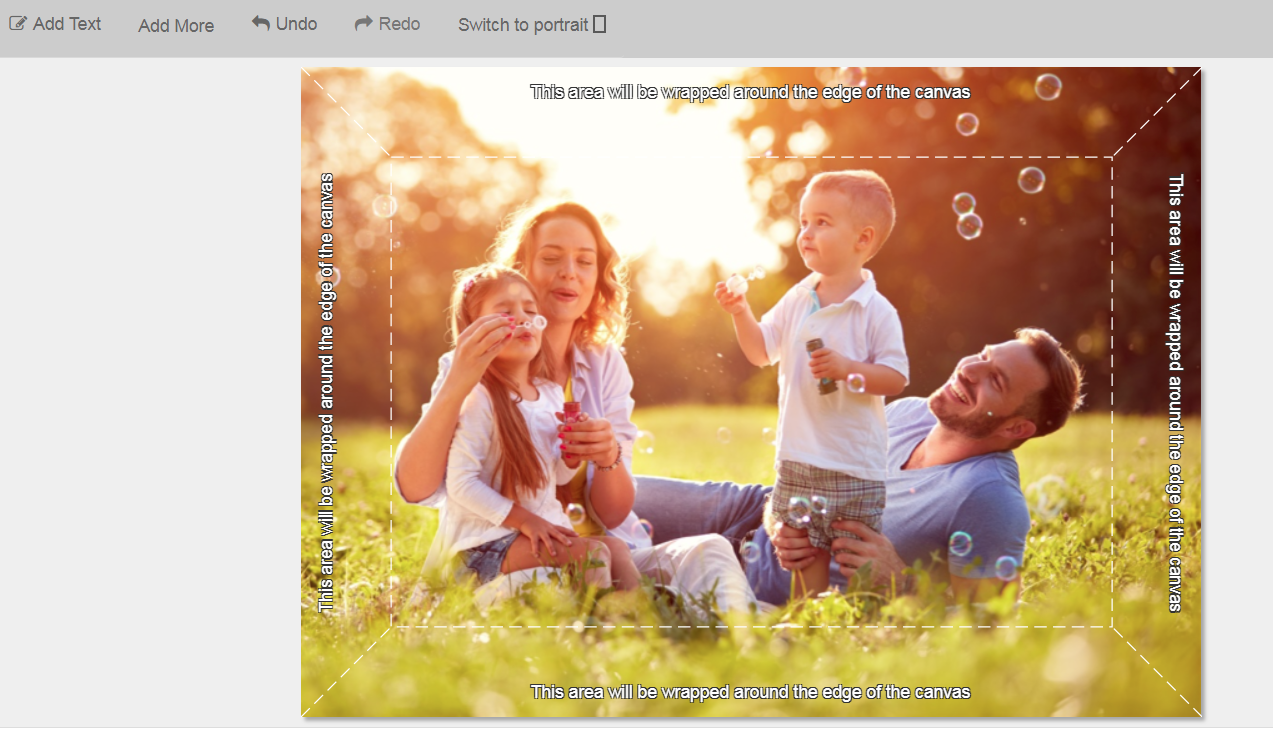 The area beyond the dashed lines that are visible around the edges of your Canvas Print project, the Wrap Zone, is the area that will be wrapped around the sides of the canvas' wood frame. This warning is present to ensure that no important part of your image is in that area, as it will not be visible on the front of the canvas once the canvas has been stretched around the frame.
Please note: Our Canvas Prints are created by hand. Therefore, there is a small amount of variability around the wrap zone. Due to this, images placed directly on the dotted line cannot always be perfectly aligned. To ensure that no part of the background color shows on the front of your Canvas, it's best to either stretch your image 1/2 way between the dotted lines and the outer edge, or place the image as a background on the canvas so it covers the area entirely.
Recommended resolutions for the image you plan to use on your canvas project can be seen here.