You can easily add several Shapes as well as lines to your pages. For Shapes you can then add borders, shadows and fill, and adjust the opacity of that fill.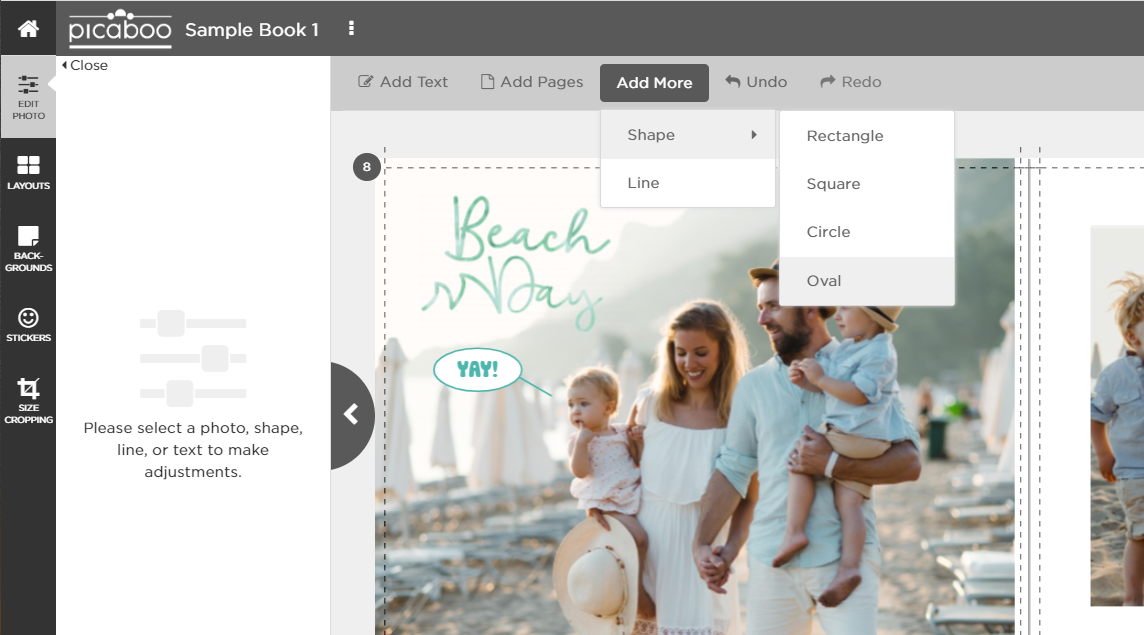 Once you select the shape you want, you will be prompted to select where you want the shape to be on the page. You can change add a Border on your shape and adjust the thickness and color of that border, you can add Fill and adjust the color and opacity of the fill and, if you have fill on the shape, you can also add a Shadow to it. Shadows don't apply to Shapes without Fills. If you wish, you can also move the shape backwards or forwards in relation to the other elements on the page.
For Lines, you can adjust the thickness, color and size of your lines. If you decide you don't want either a shape or a line, simply click on it and click the Delete key on your keyboard.
If you use the handlebar that comes off the top of your shape or line, you can also rotate it.