To add an opaque background to your caption:
Select the caption by clicking on the text.
From the Caption Tools bar that appears below the image, click on the Background box.
Slide the bar to adjust the opacity to your liking.
This is a great way to highlight your text and make your caption stand out on the page.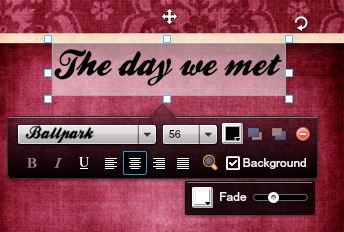 Tip: To change the color of your caption background, click the color tile next to the Fade slider and choose a color using the grid or the Eyedropper Tool.