To switch the orientation of your Collage Poster:
Open your collage by double-clicking the icon on your bookshelf.
Click the landscape icon below your collage in the editing window.
Your collage will change to landscape with a new landscape-format layout. You can use the photo tools to adjust your images, or you can choose a different layout.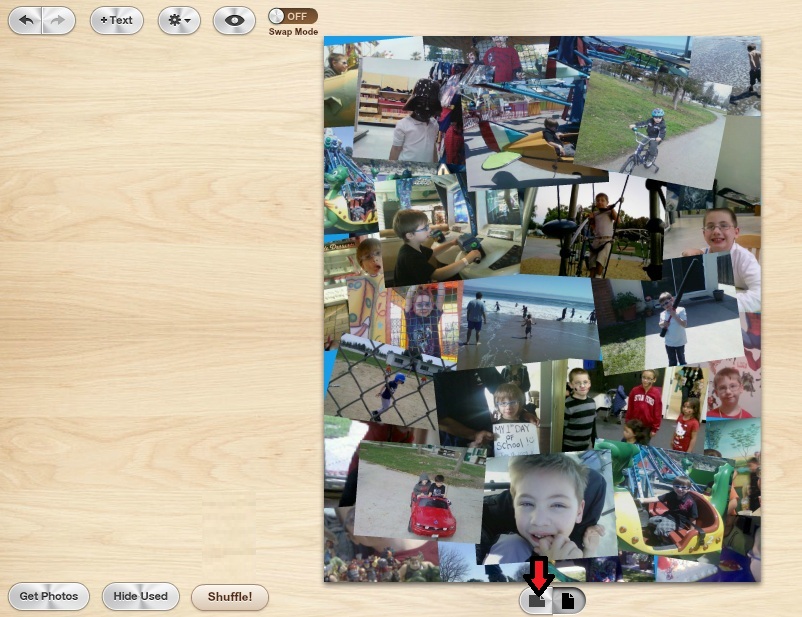 To undo your change, click the undo button in the upper left corner of the program window.