Once you project is in your cart, you can start our checkout process.
The first cart page displays your product information and allows you to add in any promotional codes you would like.
TIP: While in your cart you should review the following information
1. Your product size and type (including page type ex. layflat pages)
2. The quantity for each product in your cart.
3. Your promotional code you have entered is valid.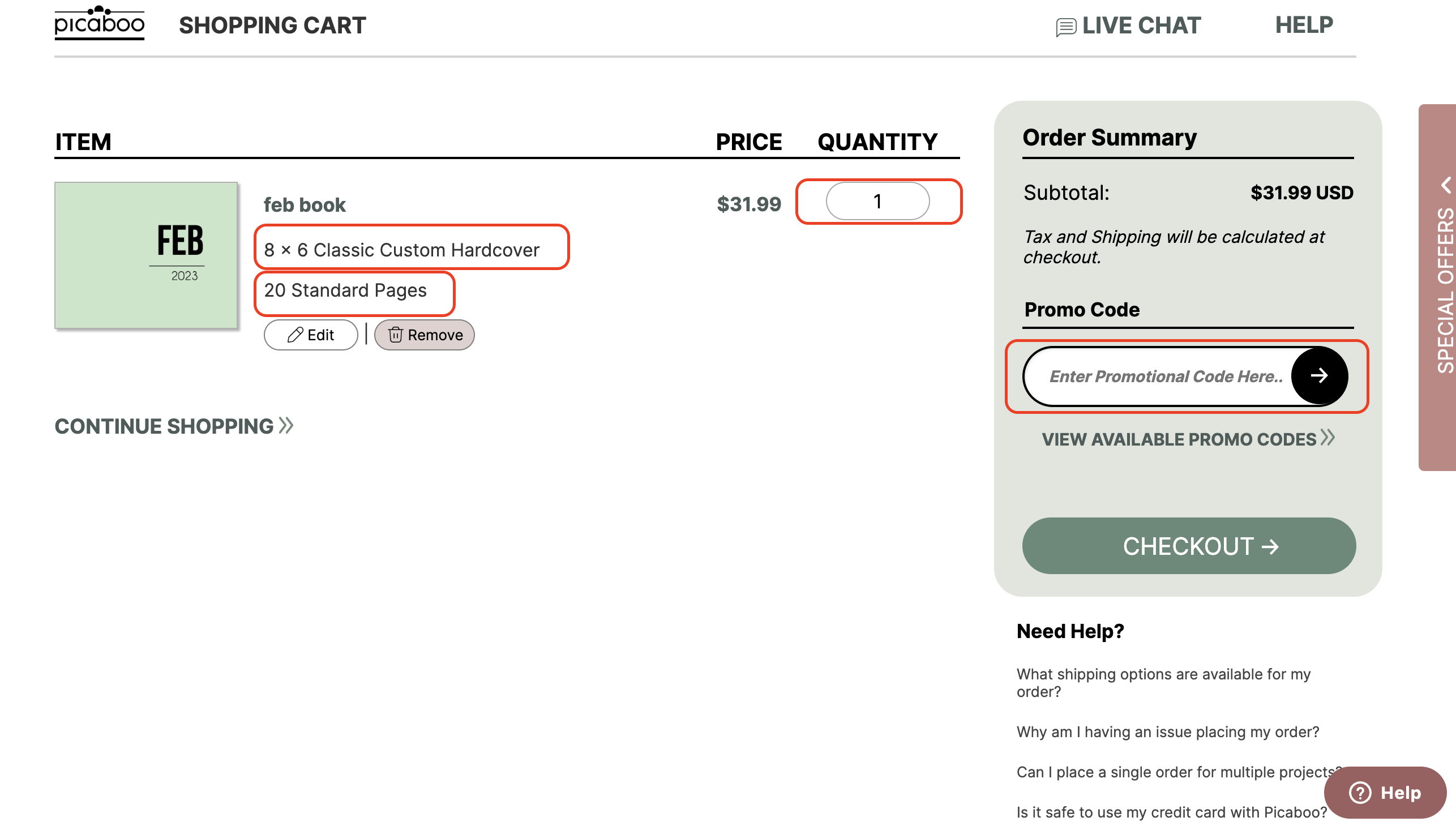 Once you have reviewed all of your information click on "Checkout >"
If you have not entered in a shipping address on picaboo.com, you will be promoted to enter in your shipping information.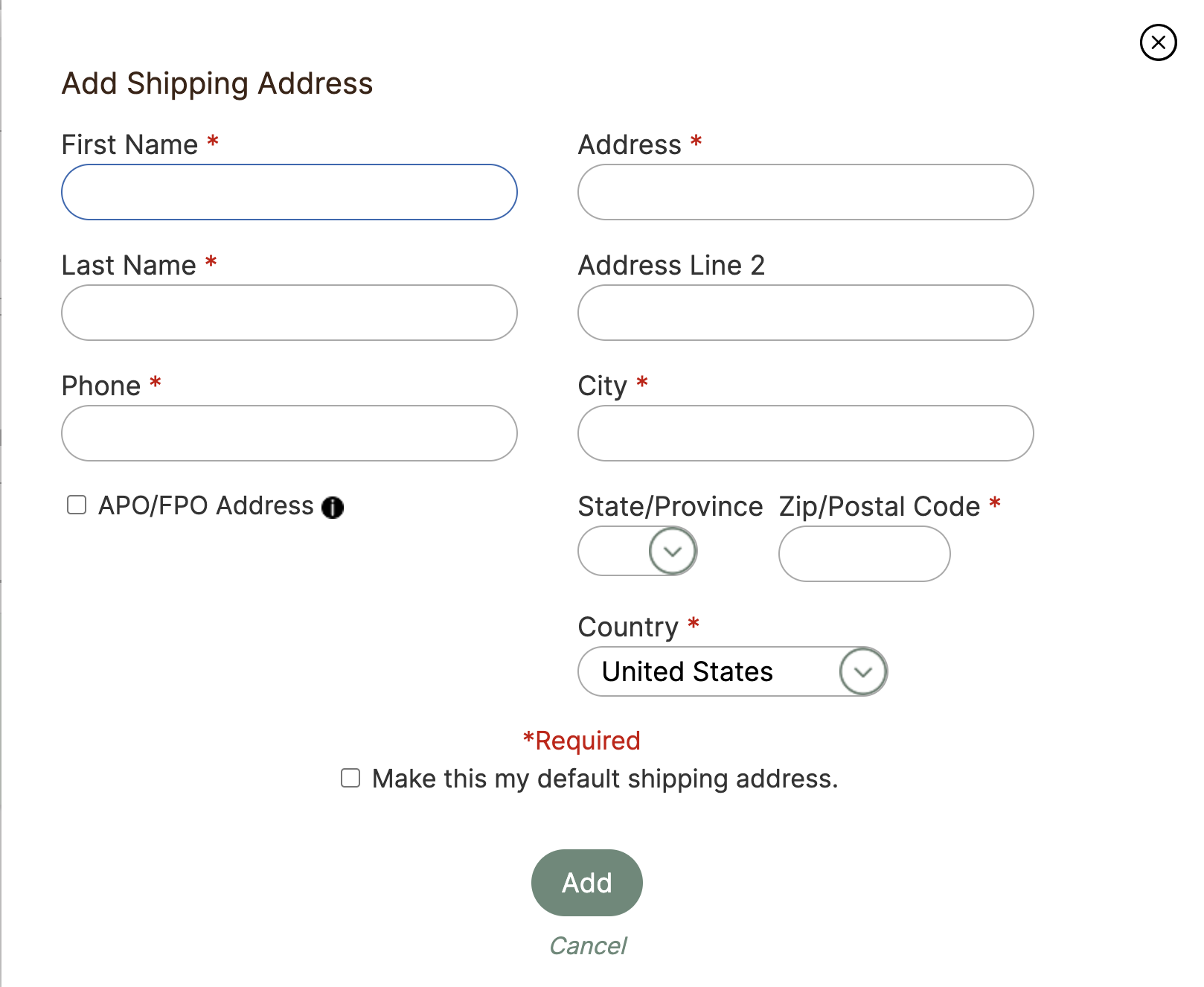 Once you have completed that you will go to the next cart page.
Here you will also be asked to enter in your billing information if you do not have any saved on picaboo.com.
Once you have your information in, you will want to review your cart again and select your preferred shipping methods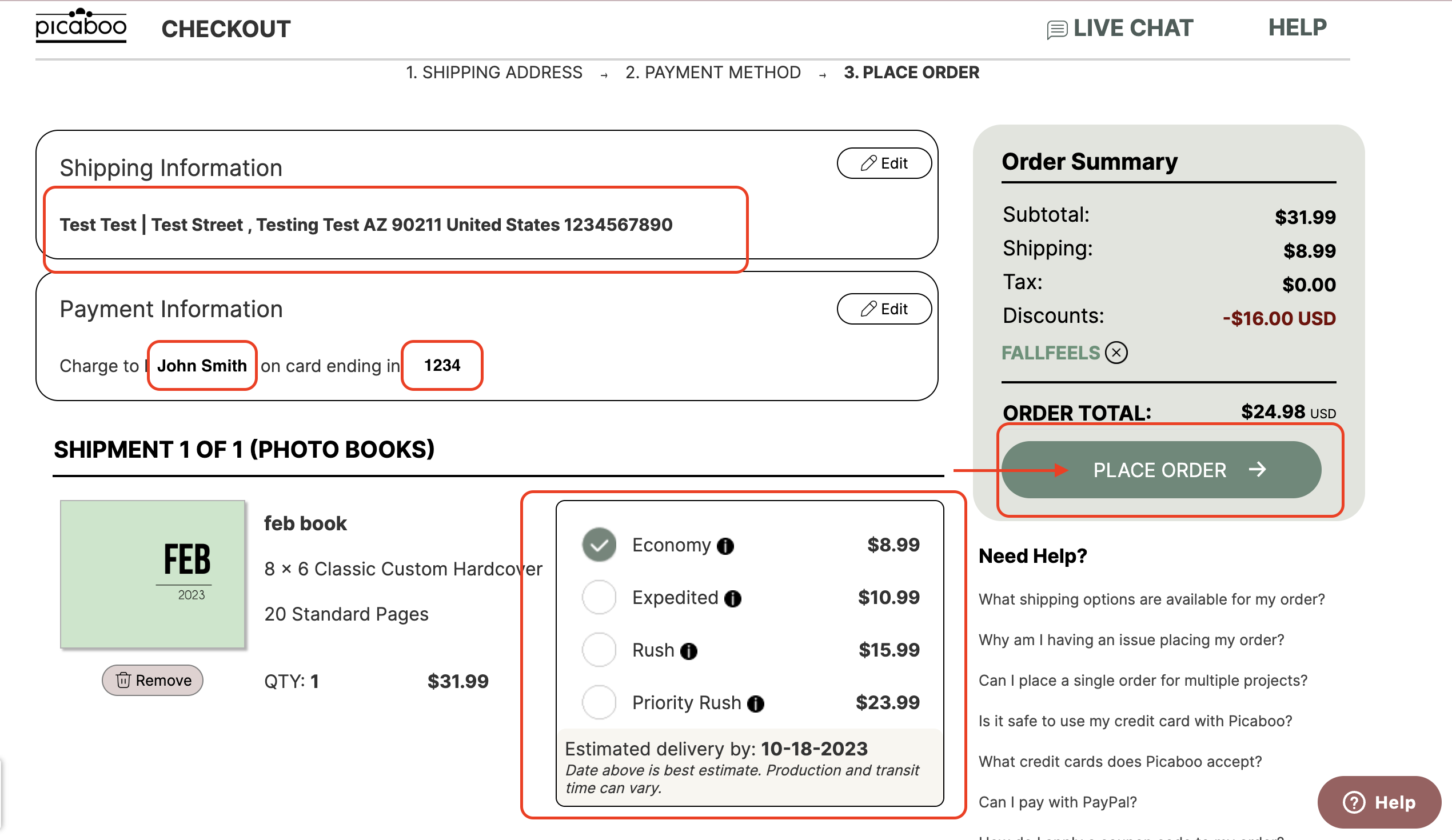 Once you have reviewed everything, click on "PLACE ORDER >"
You will now be brought to our confirmation page, which will provide you with your order number.
At this time we have also sent you an order confirmation email listing your order details.
If you are still having issues please contact us to assist you further.